If your are a nature lover you need to visit the best spots to have the best experience. Here are the top 5 camping locations in the UK you cannot miss!
East Coast Adventure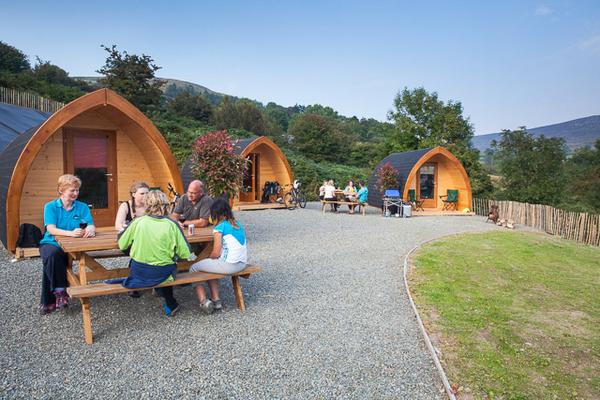 The East Coast Adventure Centre is set in Rostrevor, and is an exceptional glamping accommodation spread across 33 km from The Tain Holiday Village. Guests at the east coast adventure can have fun hiking, cycling, and enjoy the gardens. The nearest airport to this place is George Best. East Coast provides you with training, outdoor education, mountain biking holidays, hostel accommodation, glamping pod facilities and a wide range of outdoor activities from yachting, kayaking, hiking, rock climbing, stand up paddle boarding and so much more.
Low Wray Campsite
Low Wray Campsite site has a wide-range of camping rendezvous to offer like traditional pitches, lake Windermere, meadow, woodland views, camping pods, safari tents, space for campervans and even two suspended tree tents. Low Wray offers great facilities at a very reasonable amount, and plenty of room. The quieter western shore of Lake Windermere is one of the most relaxing and serene places on the planet, provided the weather is in favour.
Fidden Farm
Besides being one of the most scenic locations of any UK campsite, Fidden Farm offers amazing wildlife, serenity, beaches, sunsets and even food. Fiddle Farm is one of the best camping sites and you won't be disappointed in any way! You can camp on grass beside the beach and it offers plenty of space and calmness.
Kilvrecht Campsite
Kilvrecht Campsite is suitable for caravans, tents and motorhomes and offers so many facilities including toilet blocks and disposal points, washing facilities, and various water points. They offer wet room cubicles as well. The site is too close to a forest therefore no fires are allowed. Cafe at Rannoch Station and another in Kinloch Rannoch village square called The Riverbank are frequently visited spots as well. Keep in mind that there is no electricity on site, and no hot water in the toilet blocks so plan accordingly. Kilvrecht Campsite has mountains, lakes, grass, roads, scenic views, rural locations and river views!
Plush Tents Glamping
Nestled in woodland at the foot of the and close to the historic city of , Plush Tents Glamping is located in South Downs, close to Chichester and is a small but perfect, off-the-grid campsite at Densworth Farm. It offers beautiful yurts and bell tents and tons of photogenic spots with trees and flowers and serenity. It has a wood-fired hot tub, communal kitchen tent with all the necessary requirements, hammock circle, bandstand communal space and also hosts bonfire every evening. The sea is close by and thus adds more glory to your visit alongside the sandy shoreline of West Wittering beach. By the way, do not forget to check out the city of Chichester on your way out!
Also Check Out: Where Have You Been Camping If Not Here? – U.S. Edition