Horror game lovers, I see that you have wandered here with curious and starry eyes. Good choice, because this post is about a game that has gained fame for being one of the best horror-survival games out there, which obviously means that it is creepy as heck.
Most of you would know that choosing to play a horror game as opposed to watching a horror movie is way scarier, because you cannot progress forward without unleashing the horrors that the story has to offer; you cannot close your eyes. Belonging to the excellent Resident Evil video-game series that boast of very vivid violence and gore, Resident Evil 7: Biohazard is made all the more terrifying because it takes the gameplay back to RE's roots of exploration and horror instead of action, and the dread from this causes slow shivers to run down your spine at every corner.
The nature of your character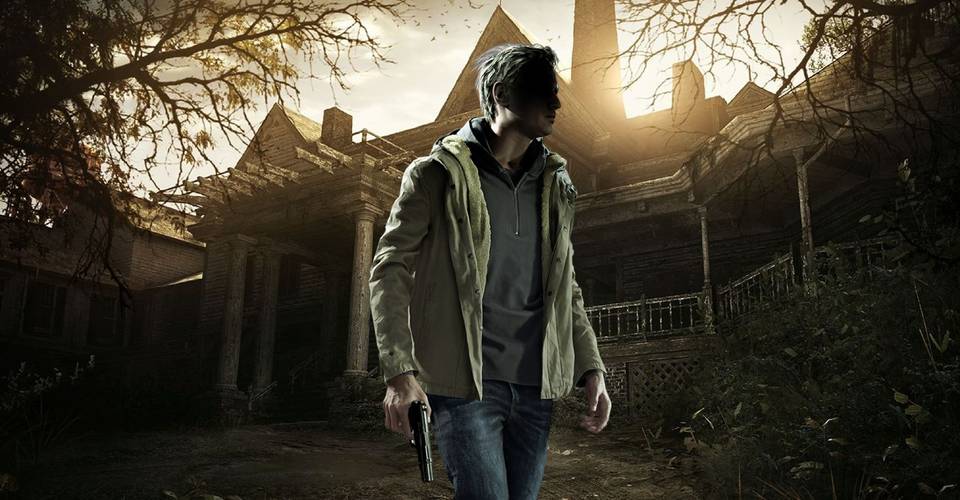 A major part of the horror is how little your character, Ethan Winters, is able to do. He is not at all trained in combat or using weapons, and is just an ordinary man who ended up in the horror house in search of his wife, Mia. Even though he is able to arm himself with weapons like chainsaws, shotguns, and flamethrowers, he doesn't exactly know how to use them, nor does he have unlimited ammo like in action games where you can just keep shooting until your opponent goes down. Furthermore, the opponents are pretty much indestructible in this game while your character can sustain damage. This sense of helplessness and isolation, intensified by the first person perspective, will have you sweating from fear in no time.
The Baker family
The antagonists of the game, whose house you trespass into, are the Bakers, a group of very, very creepy people. Your whole purpose is basically escaping and evading them again and again, and exploring the house to find clues that will lead you to Mia. But it's not as easy as it seems. With the psychotic head of the family, Jack Baker, repeatedly finding you to beat you senseless, and his wife trying to attack you with her swarm of insects, you cannot help but be terrified of each corner you turn, each hallway you tread. Furthermore, the family's wheelchair-bound, nearly comatose grandma who apparently cannot move, keeps showing up at odd places, especially places that you go searching for. She doesn't do anything, but her bug-like eyes and wrinkled face seem to follow your every action. What a jolly family to spend the summer with.
The terrifying Mansion
Just how in every horror story the haunted house is a central attraction, the Bakers' mansion also sets the dark, disgusting, claustrophobic vibe of the story. It is a huge estate, more like a compound of houses with secret passageways, and you're supposed to explore every inch of it. A feeling of severe discomfort envelops you at the filthy, rust-covered and blood-splattered surroundings, topped off by the sight of dead birds and animals as the theme for most of the doors.
Of course, there's more torture for you in-store. In the depths of the house you find creepy, zombie-like creatures called the Molded, that obviously want to eat you and can't die easily. Just the sight of these will make you queasy and panicky, but considering your character's lacking combat capacity, you'll have to get pretty roughed up by these creatures in confined spaces. Good luck, buddy.
The videotapes
You must know about the VHS tapes you find at some points in the game you're playing, that are supposed to create a back-story and give you clues to progress further. Well, RE 7 is no different, because you'll need to have a background of what exactly happened in this house and to your character's wife. The only problem is, watching these playable found-footage horror films can be nauseating and a very scary experience. The issue starts with how disoriented you get as you basically take on the perspective of the camera-man in the footage. Further, the tapes can either show Mia's struggles in the house, or the sickening, bloody deaths of other people at the hands of whatever evil lurks inside those walls. You'll almost wish that you hadn't picked up that cassette and played it, but as they say, the game must go on, and so must you.
Tips to enjoy this scary game
Despite all of the troubling things I have just told you, if you still want to play this game, I can understand. Afterall, it is not just praised for how unabashedly gory and creepy it is, but also because it has a brilliant plot, excellent animation, and the true experience of a survival horror game. So here's how you can enjoy the game if you want to play it with the knowledge that it will be a traumatising experience-
Don't play it in VR. Obviously.
Force yourself through the intense and painful first hour, because after that the character starts to get the hang of things.
This could not be easier: Play during the DAY. Don't try to be daring and play this at night because the sleep you lose for the next few days will be your fault.
Horror movies become more fun and thrilling than scary when you are with friends. The same goes for games.
Kind of a silly tip, but guaranteed to work- put on a Disney soundtrack in the background, like Zootopia. The contrast of horror and fun is more likely to make you laugh than frightened.
That was it about RE 7; I'll admit, I was trembling while writing this post because I am a scaredy-cat. Anyway, do you think this game is your cup of tea? Tell us below!
If you liked this post, you'd love These Online Games With Friends Will Beat Your Boredom